Compositeur
Réalisateur informatique musicale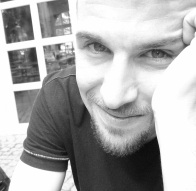 compositeur / musicien-improvisateur / réalisateur en informatique musicale
Guitariste autodidacte de formation, Max Bruckert commence son parcours musical dans le jazz et le rock industriel. Explore différents modes d'improvisation liés à son instrument, amplifié ou associé à des moyens électroacoustiques (prise de son, montage, ...). Il étudie la composition dans la classe du CNR de Lyon. En 1999 co-fonde le Kolektif Undata qui propose des formes de musiques électroacoustiques improvisées souvent associées à l'improvisation image. Il participe également à Vibrations Composées, association qui soutient les pièces acousmatiques et vidéos des différents compositeurs liés à l'association (organisation, production...). Permanent au Grame, Centre National de Création Musicale à Lyon, depuis 2004, il est d'abord chargé des actions pédagogiques puis de l'assistanat des compositeurs en résidence pour la création d'oeuvres mixtes (réalisation des outils informatiques d'écriture temps-réel et ingénieurie du son).
Les outils qu'il emploie pour l'écriture musicale sont essentiellement liés à des systèmes interactifs et programmes développés avec MaxMSP pilotés par des interfaces et capteurs divers. Ces programmes sont utilisés aussi bien en concert qu'en studio, pour la production d'installations sonores ou autres formes de spectacle vivant. Il développe également des logiciels de composition musicale interactifs à destination d'autres musiciens ou des enseignants avec lesquels il collabore. Le travail d'improvisation mené ces dernières années reste une source d'inspiration et d'expérimentation qui permet de mettre en oeuvre un langage musical qu'il affine en studio. Inversement, les dynamiques de l'écriture électroacoustique alimentent le propos musical développé en concert.
> Compositions électroacoustiques
- "The magic that is me" (2008, 50 min) pour le spectacle éponyme avec les danseurs du Label Cedana.
- "Regards" (2007, 12 min 30)
- "_/_/_" (2004, 6 min) composé avec Christophe Rudel à l'occasion de la Biennale du Design de St Etienne
- "sKoZAtCh" (2003, 6 min)
…
> Musiques improvisées (quelques dates en 2007)
- Max Bruckert: sensors & MaxMSP programming / Guillaume Blanc, turntables & fx / Nicky Bruckert et Gérald Groult, realtime video. Festival Tout L'Monde Dehors, 2007
- Max Bruckert: sensors & MaxMSP programming / Jean Lezar, vocals & fx. Festival Arts des Corps, Lagorce, 2007.
- Max Bruckert: sensors & MaxMSP programming / John Kaced, turntables & fx / Anthony Capelli, drums & bidouilles. Grrrnd Zero, 2007
…
> Quelques compositeurs assistés en résidence
Benjamin De La Fuente / Thierry De Mey / Pierre-Alain Jaffrenou / Javier Torres Maldonado / Martin Matalon / Xu Yi …
Max Bruckert : composer / musician-improviser / computer music designer
Autodidact guitarist, he started music playing jazz and industrial rock. He explored different forms of improvisation with his instrument, associated to electroacoustic means (effects, soundprocessing, etc). Feeling the urge for change, he studied composition in 1999 at the CNR of Lyon and co-fonded the Kolektif Undata. This collectif proposed several forms of electroacoustic improvisations in relation with image. He also participated to Vibrations Composées, an association that promotes acousmatic pieces of its' participants as well as experimental videos. Since 2004, he is a permanent member of the Grame, Centre National de Création Musicale, at first as a pedagogical assistant then as a computer music designer working on mixed pieces being created in the studios (creates the computer programs for realtime transformations as well as the sound-engeneering).
The tools used in his music are based on interactive systems developed with MaxMSP and controlled with different sensors. These programs are used live as well as in studio, or to produce interactive installations. The improvisation work developed these years is a source of inspiration that helps establishing a musical language then sharpened in studio. On the other hand, the dynamics of electroacoustic composition feed his musical discourse all along the improvisation process.
> Electroacoustiques compositions
> Compositions électroacoustiques
- "The magic that is me" (2008, 50 min) with the dansers of Cie Label Cedana.
- "Regards" (2007, 12 min 30)
- "_/_/_" (2004, 6 min) composed with Christophe Rudel / Biennale du Design de St Etienne
- "sKoZAtCh" (2003, 6 min)
…
> Improvised music
- Max Bruckert: sensors & MaxMSP programming / Guillaume Blanc, turntables & fx / Nicky Bruckert et Gérald Groult, realtime video. Festival Tout L'Monde Dehors
- Max Bruckert: sensors & MaxMSP programming / Jean Lezar, vocals & fx. Festival Arts des Corps, Lagorce
- Max Bruckert: sensors & MaxMSP programming / John Kaced, turntables & fx / Anthony Capelli, drums & bidouilles. Grrrnd Zero
…
> Some composors assisted these years
Benjamin De La Fuente / Thierry De Mey / Pierre-Alain Jaffrenou / Javier Torres Maldonado / Martin Matalon / Xu Yi …